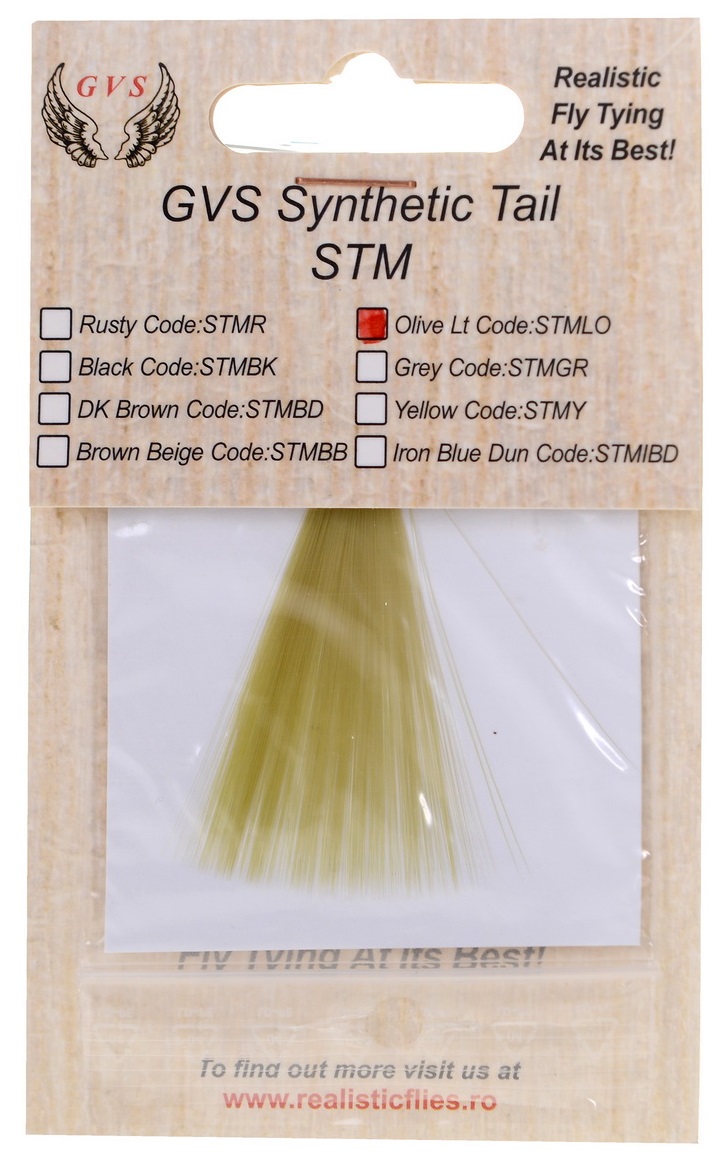 GVS Realistic Flies Materials Tail model GVS STM (Synthetic Tail Mayfly)
Synthetic material to make realistic Tails of Fly Dun and Spent Mayfly ( Ephemere ). The lines can be shortened, if necessary, according to the size of the Flies to be made and by burning the heads on the base, you can maintain them united and ready for installation.
Tails may be coloured according to the preference, with Permanent Markers and together with GVS EBP they are used to make extended bodies with foam or with other synthetic and natural materials.
They can be also used to make antennae of Caddisfy and other small Flies.
The used material is warranted as being non-toxic; the product can be handled without any problem by the user. 1 package comprises one group of one single colour.