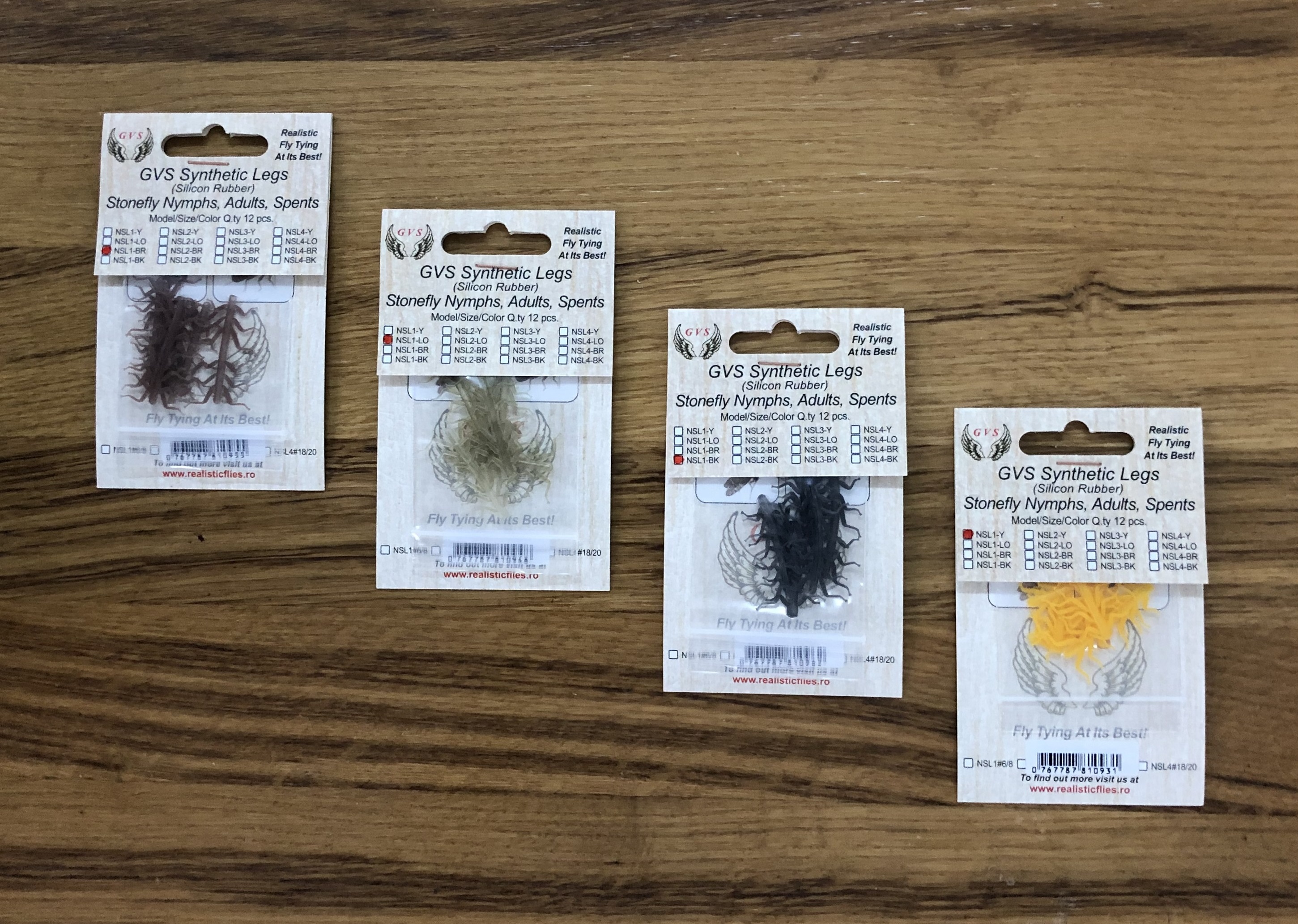 GVS Realistic Flies Materials Legs model NSL ( Nymph Stonefly Legs)
Realistic legs for Stonefly Nymph and for Adult Stonefly (Plecoptera), 1 package comprises 12 legs for 12 flies.
The used material is warranted as being non-toxic. The silicon is the same with the one used in hospitals and paediatrics. In the package is also included the assembly manual for.
The NSL1 model for the assembly Stonefly (Plecoptera) in the stage of Nympyh and Adult Fly on Hooks # 8/10
The NSL2 model for the assembly Stonefly (Plecoptera) in the stage of Nympyh and Adult Fly on Hooks # 12/14
The NSL3 model for the assembly Stonefly (Plecoptera) in the stage of Nympyh and Adult Fly on Hooks # 16/18