Hooks mod. NH100B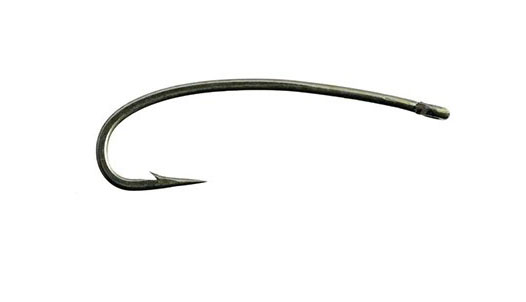 NH100B Fly Hooks are a new type of hooks selected by GVS, which are very useful to make Nymph and Larvae of Flies. These Hooks are made and designed to hold the fish in the best possible way throughout the period of catching it. The sharp and slightly bent tip warrants the holding of the fish from its catching until taking it out from the rod.
Due to the slight arch of the shank, they enable the making of artificial flies with a silhouette similar to real Fly.
Thus, the making of artificial bugs will be very similar to real flies; having a tip of the hook reduced in size, they concurrently enable the taking out of the fish from the rod much quicker and less painful for it than usual hooks.
NH100B Hooks are especially suitable to make the following artificial flies:
Mayfly: Nymphs
Stonefly: Nymphs
Technical characteristics of the NH100B Hooks:
Eyelet – straight
Steel line – 1 x fine
Length - 1 x normal
Arch - half-bent open
Finishing - black nickel forged
Tip - long with reduced hook
The used materials are of prime quality, tips are sharp by the chemical treatment of the metal.
Available sizes: # 6, 8, 10, 12, 14, 16, 18, 20

Packages of 25 / 50 and 100 pieces